Checking in from Flywheel
Here I am.. its November, I've been with Flywheel since February of this year and I still love this team.  When I started the company headed to Las Vegas for a remote work retreat. After that, I got started right away on a huge update to the app: Flywheel Organizations, and I've found I work with people that I'd hang out with normally.  Good vibes here.
Want to learn more about me?  Earlier this year, I conducted my 'Faces of Flywheel' interview.  Everyone at the company does a Faces of Flywheel interview.  Its a fun video interview with a followed up blog post.  I learned I often forget what I am about to say when I see a camera, complete blank.  There were at least 20 re-takes.
Getting back in Ruby programming has been a great change.  Its been a good mix of remembering Ruby and re-learning it.  I spent 6+ years with Objective-C (recently Swift) and the iOS/Mac platform overall; all different from Ruby on Rails in the web.  Early on I spent time writing spec tests to learn about the Flywheel environment more, but also stretch what I knew about Ruby and Rails quickly.  As I moved on, I continue to stretch what I know about Ruby.
A month ago, I was featured in UNO's IS&T Alumni Highlight; along with Rick and Kat.  All three of us are (or will be) UNO alumni.  It was fun to be part of that interview.  We talked about what college meant and where we are now.  While it took me a while to answer the questions, I realized that is much I have forgotten about college.  It was nice to dig up old memories; like what my degree was even in.  That's me on the right.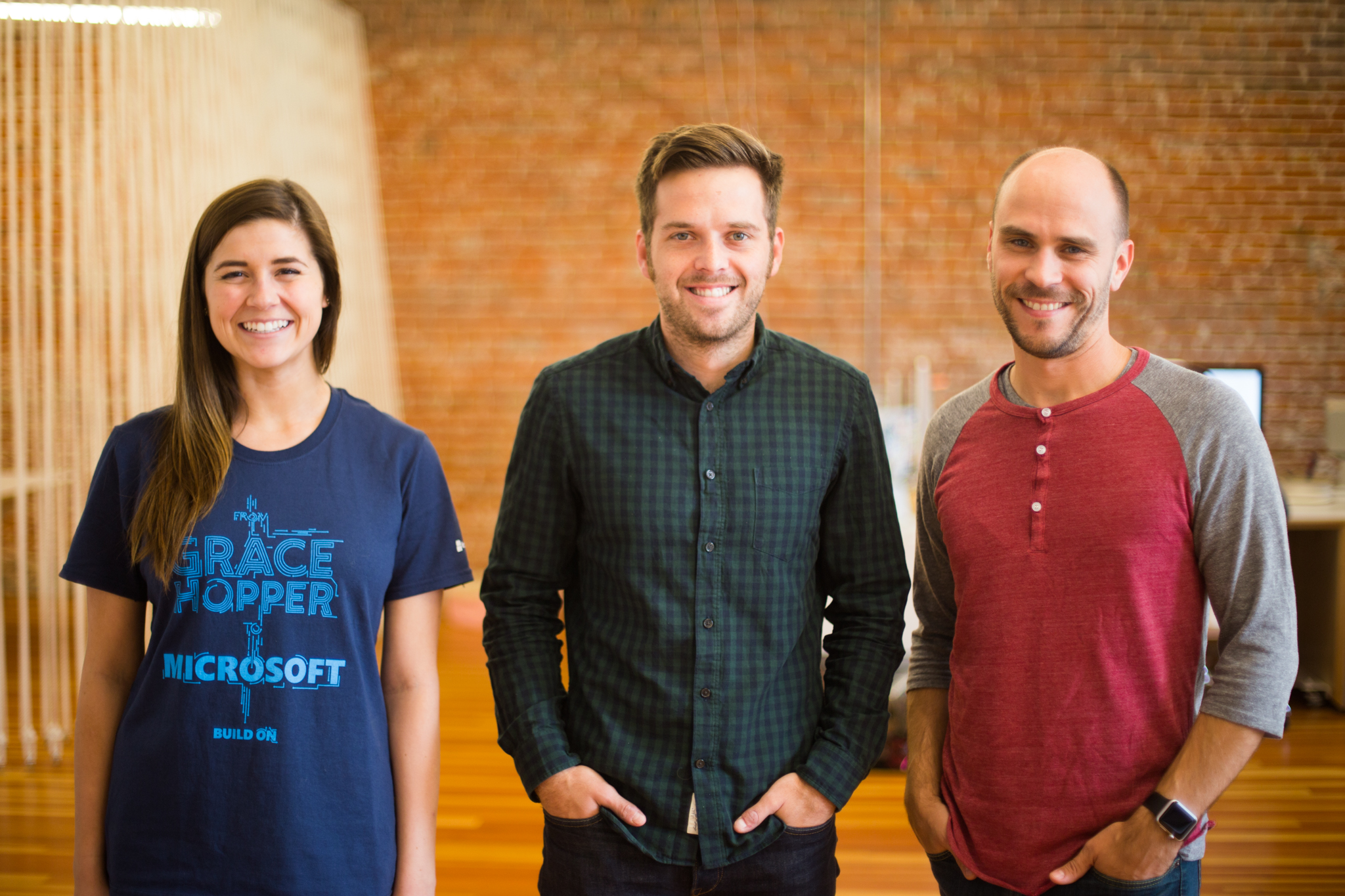 Flywheel is dog friendly, which means Chewie is there everyday. He's my Lhaso Alpso companion that I've had for 8 years now.  He's an ex-therapy dog, so being at work and helping people relax is his what he does best (but mostly its simply him relaxing).  When you stop by the offices, you'll likely be greeted by Chewie; if not you'll find him asleep on the couch or in his bed by me.  Omaha.dog dropped a post on Facebook about hanging out with Johnny and the support team…
Pets at work seems to be a popular trend in Omaha. Companies that allow pets are seeing productivity increase and stress decrease. Here's Chewy at Omaha company, Flywheel. @heyflywheel #flywheel #omahadog Posted by Omaha.Dog on Friday, October 9, 2015